FINALLY, I DID IT!
Posted on 30th April, 2020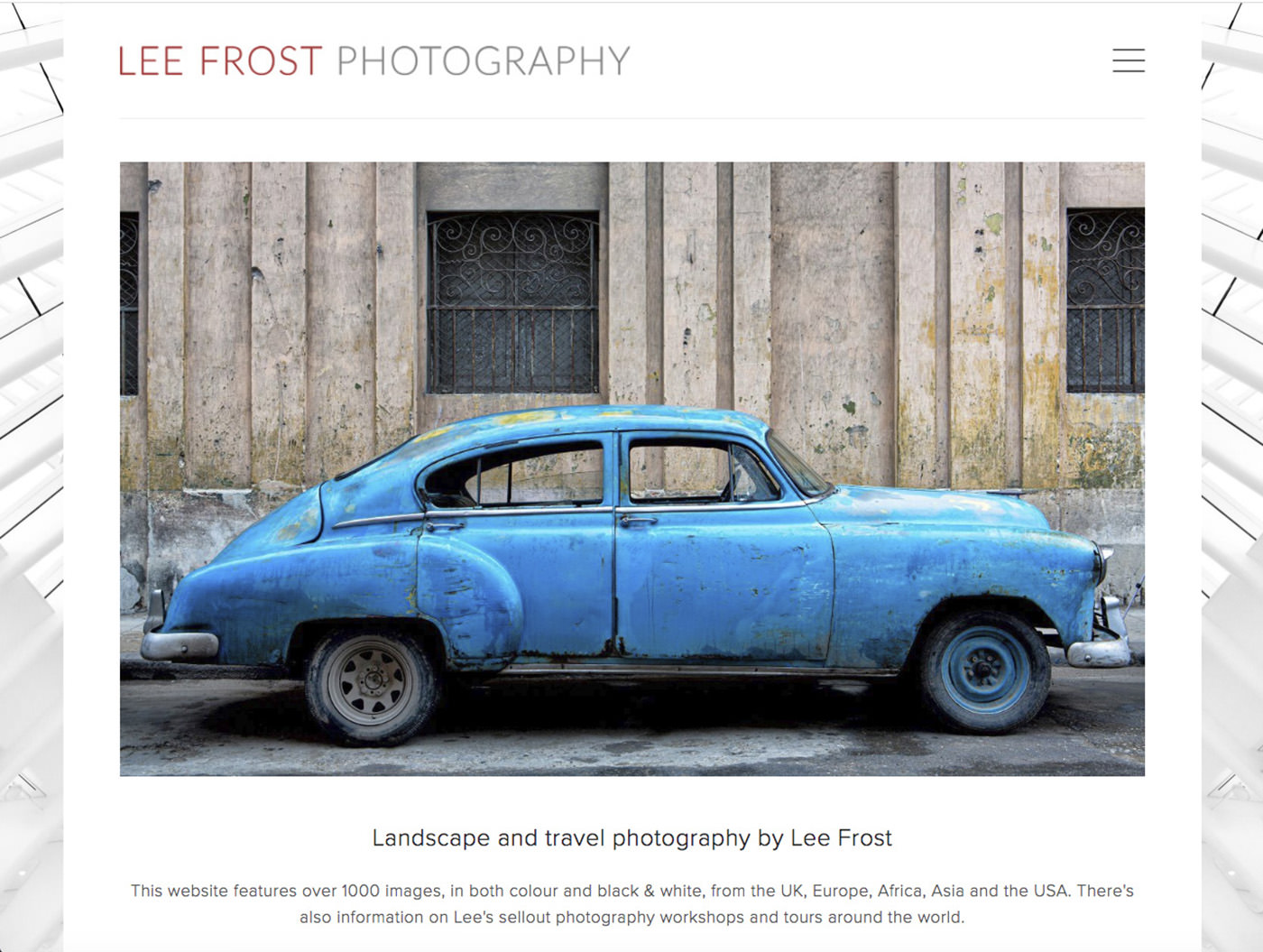 At last my wife can finally stop nagging me with her weekly 'So when did you say you were going to sort your new website out?'
It's a good thing, really it is. Not the nagging bit, but the getting-my-new-website-sorted bit. It has been a long time coming, and secretely, I did begin to wonder if it would ever actually happen. Then Covid-19 actually happened, and suddenly I found myself staring into a big black hole filled with something I never normally have - spare time. Trips cancelled, plans on hold, country in lockdown, confined to barracks. No excuses left. Damn.
For most of the year, I'm rarely at home for more than a couple of weeks between photography workshops, tours, recces and personal shoots, and when I am home, by the time I've got over jetlag, met my regular magazine-article deadlines, caught up on admin and washed my smalls, it's time to pack my suitcase, charge my camera batteries and drive to the airport again. I don't mind this at all. I love my job. But for the last year (okay, 18 months) my new website has been following me around like a dark cloud. I knew I would have to tackle it at some stage, but I also knew that it would take a lot of time, more time than I ever have between trips. So I quietly slipped it to the bottom of the pile. Again and again.
Now it's all done, I feel a huge weight has been lifted. I was right though. It did take a lot of time, and if we weren't in lockdown, I suspect that dark cloud would still be hanging over me - though I'd be leading a photography tour in Namibia at this very moment (April 30th 2020) so I wouldn't actually care!
A month of working 6 days a week and doing little else has changed all that. I've selected, re-sized, compressed, uploaded, captioned and keyworded well over 1000 images and the end result is right here. My old website was outdated both in terms of technology and as a showcase for my work (I hadn't updated it for years because I'd promised myself a new shiny retina-optimised one), but this one is bang up to date and I feel proud to direct people to it. I've finally got my workshop and tour schedule online too, even if Coronavirus has sent it into a bit of a spin.
Anyway, I hope you enjoy it, and I hope to see you on a future trip somewhere in the world. Once I've dealt with a mountain of unprocessed Raw files. And decorated the lounge!